Domestic Abuse & The Workplace: An Employer's Role:
13 Jul 2020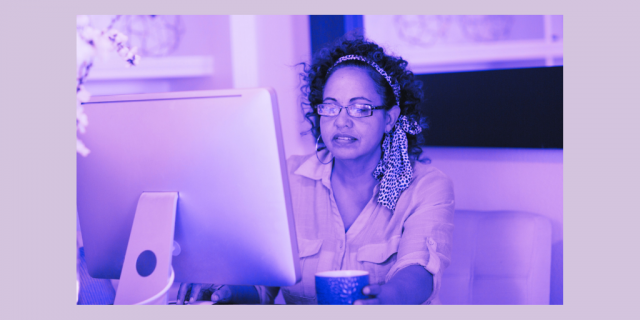 As Covid-19 lockdown restrictions ease, the Scottish Government continues to encourage those who can work from home to do so.  While there can be clear advantages to working in a home environment, fully or for part of the work week, there may be specific challenges and potential risks for those experiencing domestic abuse in doing so. Not only for themselves but also for their children and young people.  And, even as women return to their workplace, these challenges continue.  Perpetrators may interfere with her ability to work or continue to exert control in other ways in attempts to prevent her from returning to her workplace.
Women who live with an abuser will be feeling increased anxiety around the prospect of working from home or self-isolating in a house with an abuser.  Domestic abuse victim and survivors who do not live with their abusers may feel an increased level of fear at the prospect of their abuser knowing that they are at home and at the increased level of surveillance options being in their home creates.
Staff affected by domestic abuse often do not disclose their situation to their employer because they are worried they will not be believed and concerned they will not be supported. Therefore, it is important that an employer or manager ensures that staff feel safe to disclose and that, when they do, they do not face a negative response.
Developing a workplace policy and increasing line manager knowledge of domestic abuse will allow employers to best support the needs of staff while ensuring that the business is not adversely affected. Recognising that domestic abuse has a negative impact not just on individual staff members but also on the work environment is an important first step in protecting staff and business.
Implementing a Domestic Abuse Policy will ensure a shared understanding of domestic abuse and of the different ways in which staff may be supported. There are a number of key areas which a domestic abuse policy should cover and, critically at this time, home working should be included.
If you would like to know more about how to support staff who have experienced domestic abuse and about developing a Domestic Abuse Policy in your workplace  please contact Alison Hay at alison.hay@grampianwomensaid.com or complete the online form here: http://grampian-womens-aid.com/contact-us/