What can Grampian Women's Aid do for me?
18 May 2018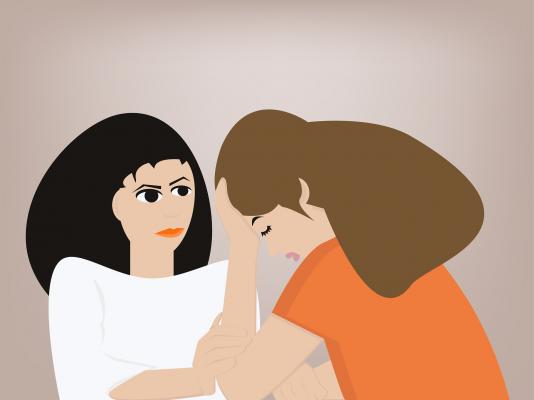 There is often a common misconception that Women's Aid organisations only provide refuge accommodation for women experiencing domestic abuse. Whilst this is a fundamental part of our service offering, we also provide so much more. 
Our most important role is to be a safe and trusted place for women in Aberdeen and Aberdeenshire to share their worries and concerns. When women first get in touch, our experienced support workers either talk with them on the phone to discuss their experiences or meet face-to-face in our office, if phone calls aren't safe options. 
When women contact us, there is no pressure to keep talking to, or meeting with us, on a regular basis. Some women may only have one conversation with us for advice, but for others, the initial conversation is the beginning of their journey. No matter what, we will ALWAYS listen and believe women when they share their experiences and worries. For those women who feel they might benefit from time spent with a counsellor, we also offer a counselling service in partnership with Pathways. 
For those who would like our help to take the next steps, our support workers arrange regular one-to-one meetings or calls and help women to decide the best way forward. This may involve planning to move into a refuge flat, advising women on their rights or it may be providing outreach support for women who would rather stay in their local community. Either way, our support workers will create a safety plan to ensure that women, children and young people can help themselves to stay safe in any situation. 
Sometimes the safest option for women and their children is to move into a refuge flat. We will always make a plan to help women leave their home safely and carry out risk assessments to ensure the refuge flat's location is safe in relation to each woman's current situation. 
Supporting children and young people 
We recognise that children and young people can also experience domestic abuse just as much as women. Our children's worker ensures they are central to our service and provides a safe and supportive environment for children and young people to share their experiences and feelings. 
After a period of time, many of the women we support feel ready to put their experiences behind them and make a fresh start. In partnership with Pathways, our support workers often help women overcome the barriers they face when looking for employment or training and provide an encouraging environment for women to set goals and build their self-esteem and confidence. 
If you think we can help you, call us on 01224 593381 for free, confidential advice.