Celebrating 40 Years of Grampian Women's Aid
22 Sep 2017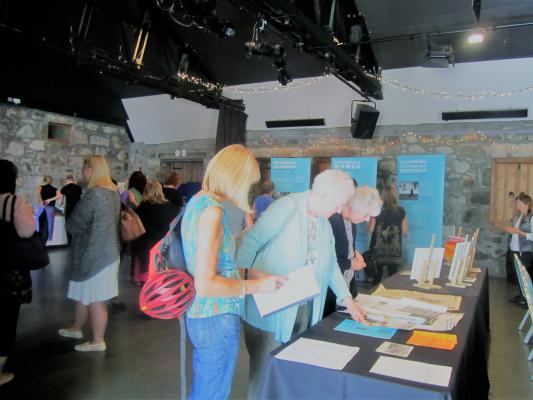 On Thursday 17th August, we held a celebration at Woodend Barn in Banchory, to mark the 40th anniversary of Grampian Women's Aid.
We had a fantastic turnout of approximately 50 invited guests, who heard from our founder, Margaret Vieira.
Margaret shared her experience of establishing Grampian Women's Aid in 1977, and the ways in which we've transformed over the years, as we work towards eradicating domestic abuse.
It was important for us to remember our history and the years of activism by brave and determined women, who helped us become a fundamental support system for women experiencing domestic violence.
We also displayed Scottish Women's Aid's inspirational exhibition, 'Speaking Out: Recalling Women's Aid in Scotland'. Developed in partnership with Glasgow Women's Library, Glasgow University Centre for Gender History and Women's History Scotland, the exhibition highlighted the unique women and stories behind the ground-breaking movement, with interviews, recordings and archive material. 
The evening was the perfect way to celebrate our achievements and lay out our plans for the future, as we embark on our next chapter as Aberdeen and Aberdeenshire's specialist domestic abuse charity. Moving forward, we will be working hard to develop our services for women, children and young people, and raising our profile through communication and campaigning.
We thoroughly enjoyed seeing so many new and old friends, and would like to thank everyone who helped us celebrate such an important milestone!