Scottish Government Funding
23 Sep 2020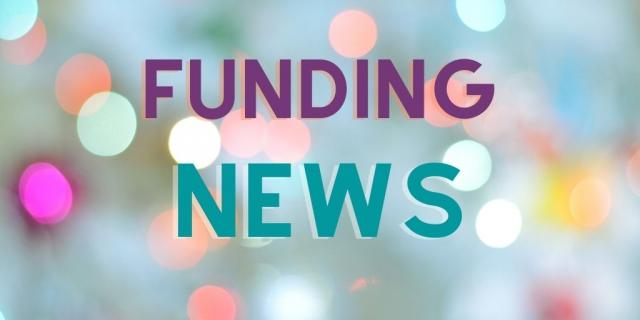 We are delighted to announce that, as part of the Scottish Government's £4.25m extra funding to frontline services and projects tackling violence against women and girls, we are to receive additional funding.
Aileen Forbes, our manager, says "This funding announcement demonstrates a clear recognition from the Scottish Government of the important and necessary work Grampian Women's Aid carries out to protect the safety and wellbeing of women and children living with domestic abuse in Aberdeen City and across Aberdeenshire. We are pleased the funding will provide some financial stability for our service and assist us to respond to the heightened demands for support we are facing during these unprecedented times. We shall be expanding ways we provide our support to women, children and young people.
Our dedicated children & young people's team will provide essential support in a variety of ways, giving young people the opportunity to explore their feelings and experiences confidentially in a safe environment without judgement, enabling them to become resilient, happier and a more confident individual. It is important to note there has always been a need for our specialist support, but Covid-19 has given perpetrators additional tools to harm and coercively control women and children and, since lockdown measures have eased, we have seen a significant increase for our service of around 38%. We are painfully aware that this situation will not disappear in the near future as we face a second wave of the pandemic and beyond. However, this new funding means that we will be able to continue to support women and children across a variety of services and ensure that our vital support is accessible when and how women and children need it.
Covid-19 has highlighted the essential work Grampian Women's Aid carries out. As the specialist provider of domestic abuse support, we call on local authorities and the Scottish Government to work with us, as a member of Scottish Women's Aid network, to investigate long-term sustainable solutions to provide funding to deliver this vital and essential support service to protect the women and children across Scotland. It is well known that domestic abuse is an under-reported crime, but with almost 2,000 domestic abuse charges in Grampian since lockdown (Crown Office source) the need for sustainable funding for the provision of this important and necessary service is vital."
We encourage any woman, child or young person who is experiencing domestic abuse to get in touch with us. We are here to help. Reach out to us by calling 01224 593381 or emailing info@grampian-womens-aid.com or visiting http://grampian-womens-aid.com/contact-us/ 
Scotland's Domestic Abuse and Forced Marriage Helpline is also available 24/7 via phone on 0800 027 1234, email helpline@sdafmh.org.uk or web chat at www.sdafmh.org.uk. 
You can read about the Scottish Government's "Tackling Violence Against Women & Girls" extra funding HERE