Reflecting on 2020: A Year Like No Other
28 Dec 2020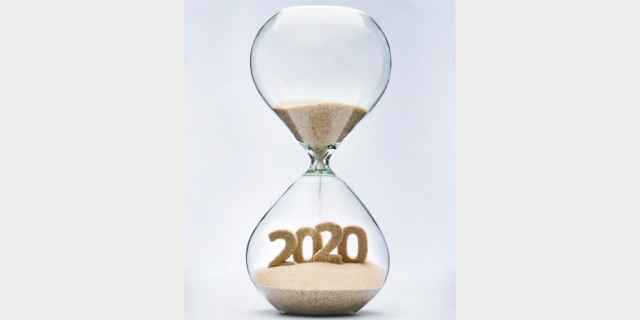 As we set about writing our reflections of the year almost past and what it has meant for us here at Grampian Women's Aid, it seems hard at first to know quite where to begin in this year like no other. A year no-one expected to experience; a year of hardship, suffering and loss for so many.  Yet, also, a year of overwhelming acts of kindness and courage. 

So, where to begin.  Always, it's with the women, children and young people we support.  These brave women, children and young people's strength and courage are a constant source of inspiration.  Every single day.
Covid-19 Lockdown
When full lockdown was announced on 24th March, we knew we could not possibly continue to provide our services in the same way as before, most often face to face.  Together, and with the help of our sister Women's Aid group across Scotland, we quickly set about working out how we could provide our services successfully in different and, most importantly safe ways. We were pleased and proud to very quickly be able to offer support via email, text and video.
But what would be the impact of lockdown?  Control over another is a main factor in domestic abuse and lockdown and self-isolation are the ideal environment for increased control and abuse.  We feared many women would become increasingly isolated and not be safe to contact us by any means.
Aileen Forbes, Manager, said, "In the first few weeks of lockdown, contact reduced significantly. Women already worked with withdrew and ceased contact.  Women seeking initial support did not come forward.  As restrictions eased in the summer, our contact rates increased suddenly and sharply.  As did referrals from partner agencies. Women desperately needed support in many different ways and, often, required refuge accommodation. Our own accommodation became full in a matter of days and, working with local authority partners, temporary housing was found for many women either on their own or with their children. Our support workers continued to work with women in communities across the Aberdeen and Aberdeenshire area always, except in emergency circumstances, via phone calls, texts and email. Months on, the situation remains and, even as we enter 2021 with renewed hope, seems set to stay that way for some time."
Silver Linings
There have been significant challenges along the way, of course, but also many opportunities and good news stories. At last, as a result of a global pandemic, the true reality of domestic abuse was brought into the public eye.  More so than at any time in recent years. With this in mind, individuals and agencies set to work.
-       The Scottish Government provided additional funding for all women's Aid groups across the country to ensure vital services could continue to be provided.
-       Police Scotland reminded the public of their support, that they would always respond to a call for help and emphasised during lockdown and self-isolation that anyone experiencing domestic abuse could leave their homes to seek help without fear of challenge.
-       Aberdeen City and Aberdeenshire Violence Against Women Partnerships worked together to ensure the right support and services were available at the right time. 
-       We were inundated with offers of help from our supporters. Many groups raised money in a variety of ways.  From the Hockey Club who virtually cycled the distance they would have travelled to play in Europe had their plans not had to be cancelled, to the Makers who held a beautiful raffle with all proceeds going to Grampian Womens Aid. Individuals, too, humbled us with their kindness and generosity.
Raising Awareness
The overall aim of the women's aid movement and the Scottish Government's Equally Safe strategy is to prevent and eradicate all violence against women and girls. At Grampian Women's Aid, in addition to supporting women, children and young people, we work to raise awareness of domestic abuse and its impact on lives, and to tackle the deep-rooted causes of this blight on society. During the pandemic, we have been able to look at how we provide training and awareness raising information and expand on these to help ensure domestic abuse is recognised as the societal issue that it is.
we developed and shared via social media and our Violence Against Women Partnership colleagues information articles and guidance about a variety of abuse-based topics including: domestic abuse in the workplace; what to do if worried about someone you know; support details translated into eight different languages; and advice to women experiencing domestic abuse to help stay safe.
we publicised national initiative and services available to help women.  For example, the "dial 55" silent solution option for contacting the emergency services and rail companies offers of free rail travel to women feeling domestic abuse
we adapted our training courses to be presented online with shorter, more focussed sessions. They've been going well and, for 2021, we've added some new topics.
A highlight of our year was in November when, as part of the annual 16 Days of Action against gender-based violence, we were privileged to interview Carol Whicher about her brother, Michael Brown's, tireless campaign to bring into being "Clare's Law" following the murder of his daughter Clare Wood. The law - in Scotland it's the Disclosure Scheme Domestic Abuse, also referred to as the Right to Ask – gives people the right to ask about the background of their partner. It also allows concerned members of the public, such as relatives and friends, the right to ask about someone's partner if they are concerned that person has been abusive in the past. Carol's story was a powerful reminder of the scourge of domestic abuse and the shameful fact that two women each week are killed as a result of domestic violence. 
Important New Legislation
It's heartening to know that things are happening at a national level, too. The new Domestic Abuse (Protection) Scotland Bill is making its way through parliament. This is a vital piece of legislation which, if approved, will allow police to remove suspected perpetrators of domestic abuse from the home and ban them from returning for a period of time. Finally, women and children will be better able to escape domestic abuse without having to leave their home and belongings.
Inspirational Group Work
Towards the end of the year we made a very positive step forward when, in early December, our new Group Worker held the first Own Your Life course. These creative & educational 12-week sessions support women who have been subjected to domestic abuse by a partner to regain ownership of their lives and world.   The first sessions have been inspirational and are truly about women supporting women.  We look forward to much more of the same in 2021. 
Looking Forward
A year like no other, indeed.   We look forward to the new year and to continuing to campaign for society's change in attitude and response to domestic abuse and for ultimately, a society free from domestic abuse. While doing so, we'll continue, with your help, to support the women, children and young people who reach out to our service.
---
If you are experiencing abuse, Grampian Women's Aid are here to support you.  Contact us by calling 01224 593381 or emailing info@grampian-womens-aid.com or completing the online form HERE 
When our phone lines are closed, Scotland's Domestic Abuse & Forced Marriage helpline is always available on 0800 027 1234, email helpline@sdafmh.org.uk or on Web Chat HERE