The Children (Scotland) Act: Women contribute to influence proposed changes
23 Aug 2021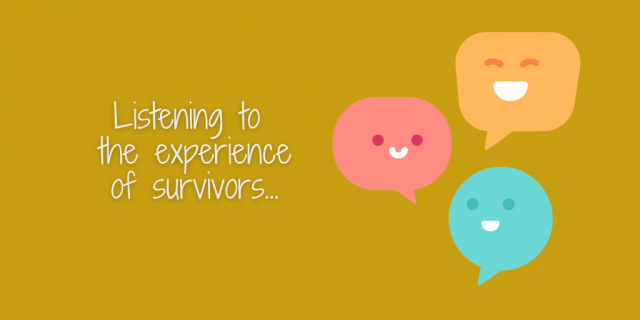 As part of the Women's Aid movement, Grampian Women's Aid play a vital role in campaigning and lobbying for effective responses in legislation and policy making.  All our responses are shaped by listening to women, children and young people who have used our service. 
We recently welcomed the opportunity to submit a response to the consultation on the recent changes to The Children (Scotland) Act.  To shape our response, we consulted with women who had previously used our service on these proposed changes to how Child Welfare Reporters and Child Contact Centre staff should be trained and regulated.
Firstly, we asked the women about their experience of Child Welfare Reporters to help understand how best to make improvements.
The Child Welfare Reporter (CWR) is usually a solicitor but could in future be other roles, for instance a social worker.  The CWR can be instructed by the court to speak to children about the matter the court is considering and to take the children's views on certain matters. They may also be instructed to speak with adults, including both parents, and sometimes make recommendations to the court around the child's best interests in the case.
The new law sets out that only trained people with appropriate qualifications and skills should be allowed to work as CWR and that these people should be listed in a register that the courts can use.
The women we spoke to gave us valuable information on the types of skills and experience they thought CWR's should have in order to be effective in their role.
Secondly, we asked the women about child contact centres.  The Children (Scotland) Act makes significant changes to how child contact centres should be regulated and how staff who work in contact centres should be trained. We asked the women about their experience of child contact centres to help us understand how best to make improvements.
Our contribution to the consultation should help children who visit child contact centres feel safe and ensure that the spaces are suitable for all ages. Also, our contribution will help to ensure that the people who work at child contact centres have the right kind of training and experience to work alongside families, making them feel safe and comfortable.
Grampian Women's Aid would like to thank all the women who gave up their time to contribute to this consultation.