The Right to Ask (Clare's Law): A Personal Story
26 Nov 2020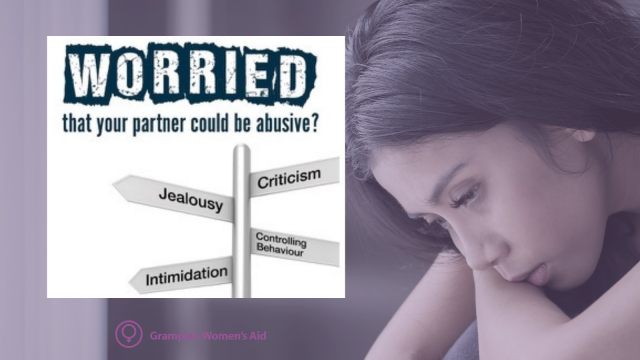 The Disclosure Scheme for Domestic Abuse Scotland (DSDAS), in England known as Clare's Law, aims to prevent domestic abuse by giving people the Right to Ask about the background of their partner. It also allows concerned members of the public, such as relatives and friends, the Right to Ask about someone's partner if they are concerned that person has been abusive in the past. In Scotland, as part of the Disclosure Scheme, there is also the Power to Tell which gives the police the power to disclose information to a person that they feel may be at risk in their current relationship.  
This vital piece legislation only became law as a result of the tireless and steadfast campaigning, petitioning and lobbying of parliament over some years by Michael Brown, whose daughter, Clare Wood, was murdered by the partner she was trying to leave.   A partner who, unknown to Clare, had previously served custodial sentences for violent abuse of women.
As part of this year's "16 Days of Activism Against Gender Based Violence" campaign, we're fortunate to be able to talk with Carol Whicher, Michael's sister and Clare's Aunt, about the work of her brother. 
Michael and Carol grew up in Aberdeen. Michael left school and joined the RAF, always considering Aberdeen his home until he moved to Yorkshire in 1979.  The siblings remained close in their adult lives and Carol supported Michael throughout his campaign. Michael sadly passed away in July this year and Carol is determined that the Disclosure Scheme continues to be publicised and given the profile it needs to help ensure the public are aware of the scheme and how to make a request via the scheme.  Ultimately, to help prevent another needless tragedy and the loss of a loved one.    
---
Carol says "My niece Clare was in her early 30's when she met a man through Facebook. They soon entered into a relationship and, to start with, everything seemed fine on the surface of things. However, as time went on, he became more controlling and she became more fearful of him.  Clare's daughter, 9 years old at the time, visited and stayed with her mum regularly and Clare was especially fearful that her daughter would bear witness to his violence. When Clare tried to end the relationship, he seriously sexually assaulted her. Clare reported this to the Police, and he was duly arrested. However, he was let out on bail and, during this time, he somehow managed to gain access to her home. He raped her then strangled her to death, setting the bed alight to make it look like she had been smoking in bed. She had to be identified by her dental records. This took place in February 2009, in Salford where she lived at the time.
Clare's Dad, Michael, was devastated and horrified by her death and haunted by the fact that she had spent the last minutes of her life fighting for her life. He felt that he had let her down by not being able to protect her.  Clare had not admitted to her father how scared she was of this man.
At the subsequent inquest, the Coroner - Jennifer Leeming now sadly deceased - identified the need to change the law, having discovered that the perpetrator had a police record for breaking restraining orders and had served two custodial sentences for violent crimes against women. This knowledge fired Michael's quest to prevent others suffering the same consequences. He identified an unintended loophole in the law which allowed violent individuals to hide behind the Data Protection Act. As a result, this prevented the Police service and other legal agencies from informing their potential or actual victims of any history of abuse.
To Michael this was totally unacceptable and, with the support of Hazel Blears MP for Salford at the time and Michelle Livesey the News Editor of Key 103 the local radio station in Manchester, started a campaign. This was the start of what came to be known as "Clare's Law". Michael became the voice of so many families who had lost loved ones like Clare and he was determined to prevent others suffering a similar fate. He called upon the government to change the law so that women and men everywhere would have the right to know if their partners had a violent past and also to give the Police the right to disclose that information. In March 2014, the Disclosure Scheme (Clare's Law) was piloted successfully and became law in England & Wales, Scotland followed in 2016 and Northern Ireland in 2018. The scheme is now being trialled in Canada & Australia.
Sadly, Michael passed away in July this year and I have agreed to do this interview to continue what he started in his memory. I am equally passionate about trying to prevent other families suffering the same loss as we did when Clare was murdered. He always said that if he could save just one life all his efforts would be worthwhile. Like him, if by sharing our personal story, it drives home the need to keep domestic abuse in the public domain and save someone's life it will have been very worthwhile.
For me the most important messages are awareness, education & support. Covid-19 has caused the numbers of reported incidents of domestic abuse to go through the roof. Getting information out publicly will not only raise awareness but also will give hope to the most vulnerable, in our area and beyond, that there is help and support available from agencies such as Grampian Womens Aid."
---
The Disclosure Scheme for Domestic Abuse Scotland is an important tool in tackling domestic abuse in all its forms. We are grateful to Carol for speaking so openly with us and hope that, by sharing her story, we can help spread the message that the Disclosure Scheme is available to everyone in Scotland. That everyone has the Right to Ask.  
Find out more about the scheme and how to make an application HERE
If you are experiencing abuse, Grampian Women's Aid are here to support you.  Contact us by calling 01224 593381 or emailing info@grampian-womens-aid.com or completing the online form HERE 
When our phone lines are closed, Scotland's Domestic Abuse & Forced Marriage helpline is always available on 0800 027 1234, email helpline@sdafmh.org.uk or on Web Chat HERE